2nd May 2013
Breast Cancer Rates in Under 50′s Reach Record Figures
by Bridget Owen
It was today announced that according to the latest figures from Breast Cancer UK, more women than ever under the age of 50 are being diagnosed with the disease.
Breast Cancer is the most common cancer to affect women, accounting for around one third of all new cancer cases.
Figures from Breast Cancer UK showed "10,068 women under the age of 50 in the UK were diagnosed with the disease in 2010 – 2,356 more than in 1995."
It is thought that the rise is due to hormonal factors, such as the use of the contraceptive pill, alcohol consumption, and women having children at an older age.
Despite the rise in women being diagnosed with Breast Cancer, figures also showed that survival rates have also improved, a positive sign for the treatment and care of those affected by the disease.
Sara Hiom, Breast Cancer UK "The number of cases in women under 50 diagnosed with breast cancer is increasing slowly but, thanks to research, awareness and improved care, more women than ever before are surviving the disease."
Chris Askew, Breakthrough Breast Cancer: "Although breast cancer is more common in older women, it's worrying to see an increase in the number of younger women diagnosed with the disease. We must invest in vital research for new treatments and disease prevention."
It's possible that you will know someone in your lifetime that will be affected by Cancer. You can help fund-raise for Cancer Research through taking part in Race for Life, a sponsored 5K run which happens every year at locations across the UK. (Or Race for Life Twilight if you're more of a night owl!)
Race for Life – Remembering those lost to Breast Cancer
"Since Race for Life started in 1994, an incredible six million women have come together and raised more than £493 million for Cancer Research UK's life-saving work, making it the UK's largest women-only fundraising event."
Other  large Cancer Research UK events include Shine, a night time walking marathon, Relay for Life, a 24 hour community event and the Bupa Great North and Great South Runs, the biggest races in the country.
For more information about Breast Cancer,  fundraising or how to donate to Cancer Research please visit: http://www.cancerresearchuk.org/
Being Breast Aware: Tips from the NHS 
The National Institute for Health and Clinical Excellence (NICE) advises that being breast aware means:
knowing what's normal for you
looking at your breasts and and feeling them
knowing what changes to look for
reporting any changes without delay
attending routine breast screening if you're 50 or over
Changes in the breast
Be aware of the following changes in your breasts:
changes in the outline or shape of the breast, especially those caused by arm movements or by lifting the breast
changes in the look or feel of the skin, such as puckering or dimpling
discomfort or pain in one breast that is unusual, particularly if it is new and persistent
any new lumps, thickening or bumpy areas in one breast or armpit, which differs from the same part of the other breast and armpit
nipple discharge that's new for you and not milky
bleeding from the nipple
moist, red areas on the nipple that don't heal easily
any change in nipple position, such as pulled up or pointing differently
a rash on or around the nipple
If you notice any of these changes, see your GP – even if you have previously attended a breast screening.
Sara Hiom, Cancer Research UK "It's more likely not to be cancer but if it is, detecting it early gives the best chance of successful treatment."
Visit http://www.nhs.uk/Livewell/Breastcancer/Pages/Breastcancersymptoms.aspx for more information on prevention, screening and treatment.
More from Bridget Owen
11th March 2013
Animal Testing on Cosmetics Banned After 30 Years
Words by Steph Hodgkinson
Today, activists celebrated the success that they've been fighting to achieve for 30 years: an animal testing ban on cosmetics in the European Union.
The new law means that cosmetics companies are banned from selling products which have used animal testing outside the EU.
The ban includes products such as make up, soaps, hairsprays, bath and shower products and deodorants.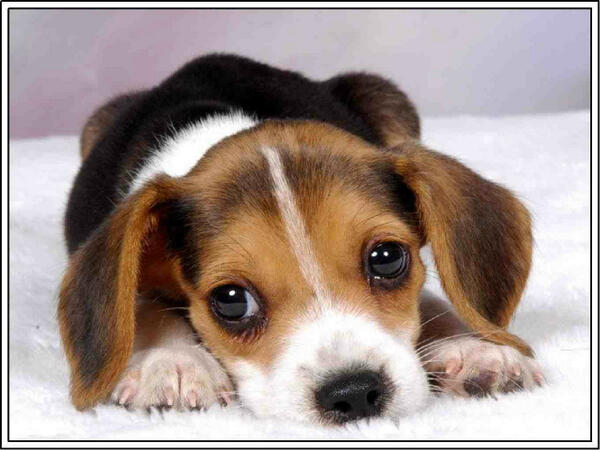 Animals will not be used in the testing of cosmetics within the EU. Image courtesy of Animal Equality
Fighting Animal Testing posted this picture on Twitter in celebration after their hard work and campaigning paid off
Animal Equality – whose motto is "Defending Animals, Promoting Justice" – took to Twitter to express their delight at the legislation. They tweeted: "AMAZING NEWS! Finally the EU ban on animal testing comes into effect!"
Lush Cosmetics said: "Animal testing: something to celebrate, plus something to fight for!"
While cosmetics companies and animal rights groups rejoiced about the long-awaited legislation, animal rights charity PETA warned that there was still a long way to go: "Companies making cosmetics and toiletries will still be able to profit from products containing chemicals which have been tested on animals in horrifying ways."
The campaigning has paid off in the EU at least, but The Body Shop – who helped to spearhead the campaign, along with global activists and organisations – now have the task of making animal testing illegal worldwide.
The Body Shop UK Facebook page said: "It's been a long journey. We continue to campaign for a global ban on animal testing in cosmetics, so that all countries are like the EU. Watch this space."
Read more from Steph here
International Women's Day: How does it affect us?
by Bridget Owen 
Celebrated annually across the globe, International Women's Day is used to create awareness surrounding the biggest issues faced by women, such as equality, abuse and poverty.
This years event, held on 8th March will be the 102nd IWD, and has been celebrated since around the beginning of the 20th Century.
One of the most famous British examples of this movement is Emmeline Pankhurst of the Suffragettes, who through political activism helped women win the right to the vote.
This year's topical theme for International Women's Day, 'A promise is a promise: Time for action to end violence against women'.
MP Theresa May spoke earlier this month of domestic violence in a video released to coincide with Women's Day- after worrying figures were received from charity Citizens Advice who reported of attacks from 13,500 people in 2012, 80% of which came from women.
A new campaign to stop domestic violence went ahead in February this year. 'Is This Love' aimed to get people to think about how to spot abuse in a relationship. The worldwide dance protest took place on Valentine's Day, and over one billion people in over 200 countries danced to say no to sexual violence for One Billion Rising – Rise against Impunity. It aimed to raise awareness and empower those who have been affected.
Valerie Monti Holland, a Philadelphia-born drama specialist runs several women's support groups in Sheffield including 'Left Luggage' and 'Mothers and Daughters'.
Through a range of socio-drama and acting methods Valerie delivers a creative style of training, facilitation and community engagement to help those across the private and public sectors. By using these methods in her support groups enables members to have a voice.
Valerie explained why she chose this idea for the group, "I have a 15-year-old daughter, and my mother died shortly after her birth. I wanted to help people explore their relationships with their daughters. It also opens the group to more women – all women are daughters!"
The 'Mothers and Daughters' theme was developed to explore the relationship between the family members but also provides a place for women over the age of 18 to discuss their issues with others.
She explained that through being the mother to a teenage daughter makes many of the issues raised by Women's Day particularly worrying, particularly young women that are influenced by the sex trade.
"For a lot of the women that come to support groups, it's important to feel some connectivity to others. It feels good to be recognised as part of a movement."
Valerie holds support groups once a month from NHS Centre of Sexual Health, Nether Edge, Sheffield. You can contact her on twitter : @left_luggage or by telephone on 07738851873.
"On the 102nd International Women's Day there is much to celebrate. The maternal mortality rate fell by half between 1990 and 2010, girls' education is improving significantly and women now make up 40% of the global workforce – all signs of immense progress" – OXFAM
For ideas and information on becoming involved with Oxfam, please visit:
http://www.oxfam.org.uk/get-together/the-difference-you-make
You can listen to Valeries International Women's Day interview on BBC Radio Sheffield with Rony Robinson here: http://www.bbc.co.uk/programmes/p014w3f2