Australian Invasion: Black Milk Clothing
Black Milk is a quirky clothing line originating from Australia that has got the world hooked with its unusual style. The brand specialises in leggings, but also create eye catching dresses, bodysuits, swimsuits and tops.This unusual brand provides stunning, high quality clothing that will get you completely addicted once you make your first purchase (and that will happen!).
Black Milk grabbed the attention of a few popular Australian Tumblr bloggers, such as 'punkrockmermaid' and 'Daisy Lola' back in 2010. Already hugely popular down under, the rest of the world seemed to catch on when the two ladies began sporting leggings from this unique brand.
Pretty soon people were popping up all over the world wearing Black Milk's signature game boy bodysuits, mermaid leggings and the amazing Artoo dress, taken from their hugely successful Star Wars: Attack of the Clones range.
However despite it's popularity, there has been some controversy surrounding their prices. The average pair of leggings will set you back around £50, with dresses and bodysuits coming in slightly more expensive at between £60 and £70.Black Milk are actually being pretty reasonable with their prices, considering the amazing material, the printing so it fits the body shape and licensing for their famous Lord of the Rings and Star Wars lines. Every item is totally worth saving up for. It will last you forever, will  look fabulous and there is no feeling like being an honorary 'sharkie', a famous term for people who purchase Black Milk.
Here are some of our favourite designs here at Polka Dots & Potions:
Artoo 2.0 dress: You'll definitely turn heads in this number. It's instantly recognisable, and you'll look like a character from Star Wars. What's not to love?
Fellowship Rider leggings: Definitely for fans of Tolkien's ground breaking Lord of the Rings franchise, these beautiful Fellowship leggings look amazing without the pattern being too over baring, and they will flatter your legs
Gamer Pink swimsuit:
One of Black Milk's most famous designs, this totally girly and fun swimsuit will add originality to any outfit!
Jellyfish suspenders:
There's probably not much to say except we bet you've never seen an item of clothing like this before! Dare be different in this bold item of clothing and have everyone talking about your outfit!
Zombie Red leggings: Perfect for the little part in us all that loves zombies. These leggings will add instant grunge to any outfit and have you looking fabulous!
So there you have it, folks! If our top five pieces aren't enough to have you filling your basket with edgy leggings and insane dresses, well, we can guarantee you'll be buying something from Black Milk soon enough anyway!
Words by Leigh Morley
Rihanna Hits High Street with River Island line, shortly before MAC Cosmetics collaboration
by Bridget Owen
Today, 25-year-old Barbados born star Rihanna's fashion pieces went on sale in London's Oxford Street flagship River Island store.
RRI (Rihanna for River Island) features a range of monochrome patterns and casual cuts – with the occasional flash of bright yellow.
Her range is aimed at younger women, and could be described as 'playful' yet 'timeless'. Some of the highlights of her tight fitting jersey urban-grunge collection can be seen below.
Rihanna excitedly spoke to the press after her pieces were premièred in a catwalk show at London Fashion Week on 1st March. It's no doubt that the singer/designer drew a huge crowd at Fashion Week.
River Island were not the only High Street brand to draw the fashion world's attention. Topshop Unique, Aldo and Whistles also became hits on the catwalk.
Rihanna for River Island, she said "This is a dream, and to see it on the racks, this is the freakiest part, from where we started, from jotting these down on napkins and pieces of paper in a hotel room, in the middle of the night."
River Island is not the only high street brand 'RiRi' will be collaborating with, as it was announced at the end of February that cosmetics company MAC have chosen Rihanna as 'a creative partner' to work on four colour collections, for a long- term collaboration over the course of this year. The brand will be called RiRi [Hearts] MAC.
The first product in the MAC range will be on sale from 4th May, the singers favourite lipstick 'Ruby Woo' a bright red shade.
The star said "I have always loved make-up, and I always said that if I do it, I want to do it with a credible brand.'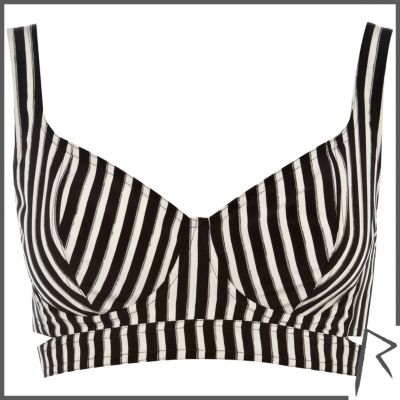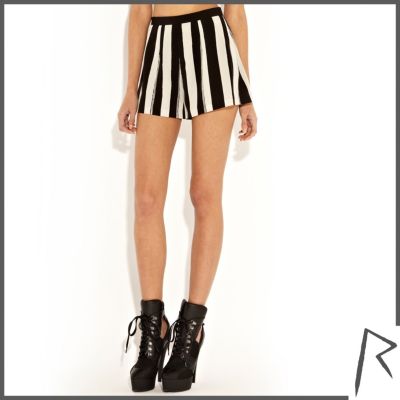 Pieces from Rihanna for River Island, available in selected stores or at  riverisland.co.uk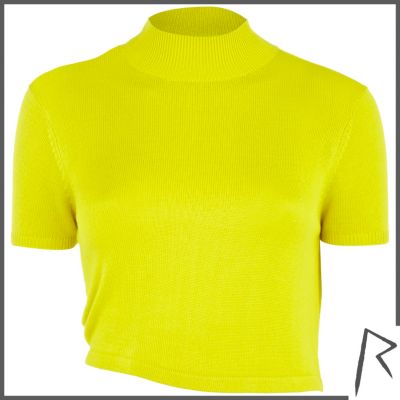 MAC Cosmetics are available in Debenhams stores and at maccosmetics.co.uk.